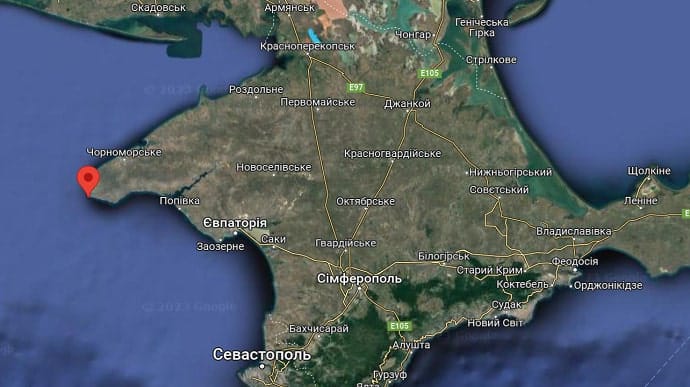 Source: Andrii Yusov, representative of the Defence Intelligence of Ukraine, in an interview with hromadske and Suspilne
Quote: «The landing of personnel took place on the territory of the peninsula as part of the special operation. The Main Directorate of Intelligence in cooperation with the Navy conducted a special operation, the goal was achieved, there were no losses among the personnel. The special operation continues, we do not disclose all the details, there are losses among the enemy personnel, as well as among the forces and means. The information on the number of losses is being clarified.»
Background: 
🦾 Підрозділ ГУР МО Артан виконує бойове завдання на території окупованого Криму

Деталі операції обіцяють надати згодом. pic.twitter.com/gCxG4HODqi

— Цензор.НЕТ ✍️ (@censor_net) August 24, 2023
Krym.Realii (Crimea.Realities, a project by Radio Free Europe/Radio Liberty), citing residents and sources in the intelligence reported that a battle with the participation of watercraft and aircraft took place in the morning at Cape Tarkhankut in occupied Crimea. According to the media, the battle took place near the settlement of Mayak.
Telegram channel Baza claims that those who stayed at the camping site in Olenivka at night, located near Mayak, heard two loud shots. When people went out to see who was shooting, they saw two rubber boats with about 10 people in them about 10 metres from the shore. Several more shots from automatic weapons rang out when the unknowns realised they were spotted. The people in the boats swam away after a brief gunfight.